Beech Worktops – A Comprehensive buying Guide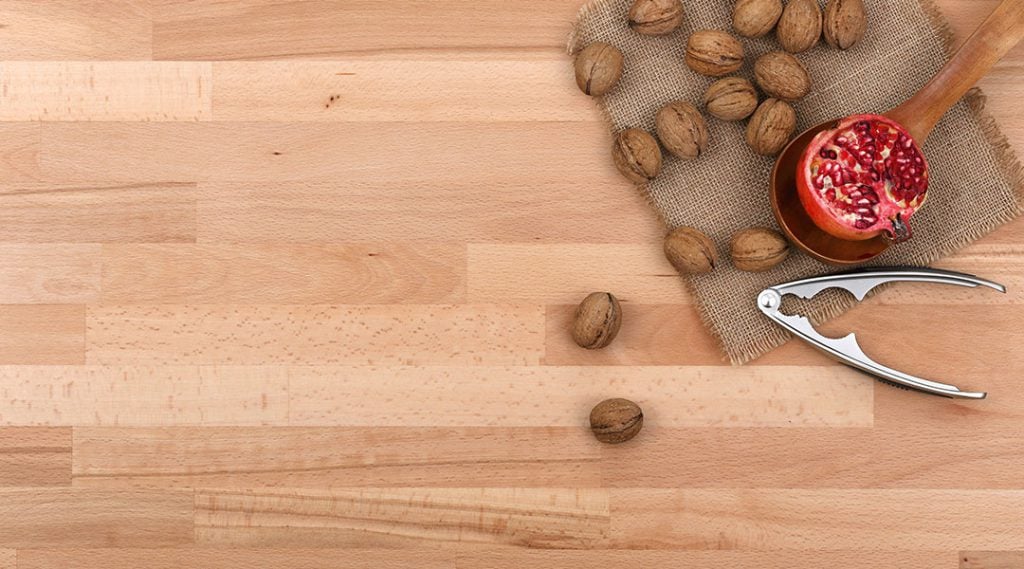 Beech with its delicate colour palette remains one of our favourite kitchen worktops.
It stands out with its signature light golden hues and freckled grain pattern giving it a very diligent appearance. Its natural beautiful light colours make it suitable for many settings and every worktop expectations of every customer. The particular elegance of beech makes it suitable not only for the traditional, rustic kitchen lovers but also for the ones looking for a modern and minimalistic touch. It can elegantly integrate more texture into both traditional and minimalistic rooms. Beech wood and worktops are signed with creating a very humble but charming atmosphere.
What makes it stand out?
Compared to walnut and oak worktops the beech worktops stands out with its more uniform grain pattern. The pattern has only slight freckles and tiny knots. Moreover the wave pattern is radial and longer that transcend from the size of the stave. Hence each stave is just showing a fragment of the pattern of the timber. This solely aids to enhancing the minimalistic aura which makes beech so special.
Beech with its species name Fagus Sylvatica, commonly inhabits the woodland of Europe. It is found along challenging mountain slopes which might explain its high strength, stability and endurance. These qualities make it as a competitor worktop with most popular solid wood worktop species.
We are well – aware of our task with beech wood – to capture its delicate beauty and elevate its natural strength to make it as a credible and charming worktop as its source, the tree itself. Our beech worktops are made with 40mm or 80mm (deluxe) staves which are joined by finger jointed construction to ensure its longevity and strength.
Environmental Concern
All of our beech worktops are with FSC certificate and we can proudly say that our carbon footprint is minimized. This is done by manufacturing the timbers in their origin. Our waste is zero and our energy is soon to be completely renewable.
In this way we aim to deliver not only the best to our customers but also to the environment.
The delicate and light coloured appearance of beech makes it a great suitor for both darker and light coloured kitchen cabinets. This kitchen worktop combined with lighter colours such as blue or pale green aid to create a very minimalistic atmosphere. Just decorate it with plants or herbs in pots and it can easily become the heart of your house. On the other hand, combining beech worktops with dark coloured cabinets demonstrates a bold character and gives a modern touch. We encourage you to try our Visualiser to get a real sense of which combination is suitable for your character and your kitchen.
---