Unsure if a beech worktop is right for your kitchen? 5 qualities of beech from House of Worktops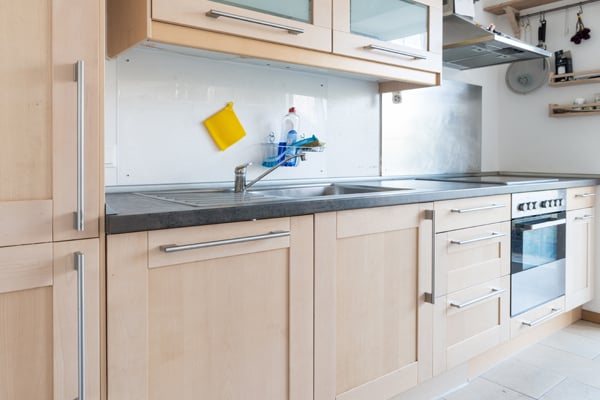 When you are decorating your home, using wood as an accessory creates a timeless and impressive finish. Everything from wooden drawers to wooden wall panelling makes any room look more classy without being over the top, and will always be in fashion.
While it is not commonly considered by the average homeowner, adding wooden worktops to your kitchen can provide you with a functional and beautiful finish, that doesn't require excessive, expensive or time-consuming aftercare. And, of course, another advantage of choosing wood to spruce up your kitchen is the variety of colours and grains available.
But which wood is right for your kitchen? What are the qualities of some of the wooden work surfaces?
At House of Worktops, we specialise in crafting the perfect work surface for every kitchen and will always ensure that you, our valued customers, are happy with the result. We offer surfaces made from every kind of wood; from an oak to a beech worktop, you can always be certain that we will have something in stock to suit your budget and your home!
So, what are some of the qualities of a beech worktop? What makes this wood type our most popular seller? Read on to find out!
Colour
As a naturally light wood, our beech worktop can add a golden hue to your kitchen.
With its unique wood grain, beech can often appear to have a speckled pattern which, mixed with its natural golden colouring, gives it a light amber appearance, this blends seamlessly with every colour scheme that you may have in your kitchen.
Durable
While it is easy to assume that all woods are durable, beech is one of the hardiest woods we have at House of Worktops, making it perfect for a kitchen worktop.
As beech is native to mountainous areas in Europe, it has become naturally hardened and able to manage extremes in temperature and harsh weather conditions. As a result of this kind of exposure, the internal fibres of the beech make it very weight, height and stress-resistant, making it a perfect accompaniment for the budding chef.
Easy care
Many people worry that having a wooden surface in their kitchen will require a great deal of maintenance and aftercare.
Indeed, many granite or stone surfaces need additional sealants, repairs and other add-ons to keep them looking their best – why should beech be any different?
Requiring only an occasional oiling and cleaning with a lemon water mix, beech is extremely easy to care for.
Affordable
At House of Worktops, we are proud of the value we offer our customers. Due to our sourcing of wood and our commitment to 0% waste, we can offer you and your family a beautiful beech kitchen top at a competitive cost.
Sustainable
With growing eco-concerns, you will be happy to know that at House of Worktops, all of the wood we use is sustainably sourced, so you won't have to feel guilty about adding wooden features to your home decor which is an added bonus.
---