A beech worktop is a delicate option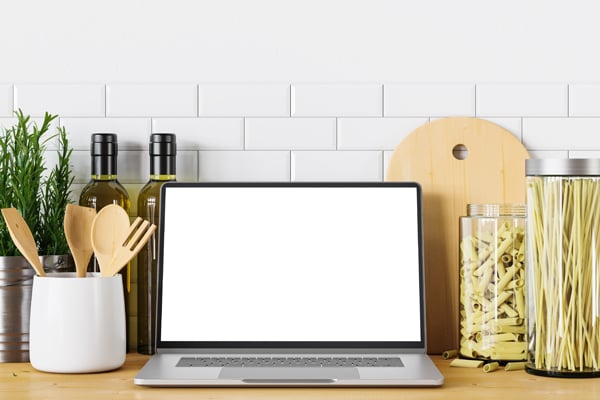 We don't mean delicate in design or construction, because the timber itself is renowned for its strength and stability, owing to the fact that it is often found on steep and challenging slopes. However, we do mean that the pattern and grain itself in every beech worktop is of a lighter hue and a dainty, speckled pattern that suits both lighter and darker toned kitchens and appeals to many.
A beech worktop consists usually of tiny knots and longer shaped patterns, so that when you combine it with our different stave constructions, you can enjoy bare snippets of the entire grain pattern that is present in a single piece of timber. This is a key factor in bringing about a minimalist touch for those looking for both an elegant and natural way to enhance their kitchens. A beech worktop is therefore suitable for both modern and rustic kitchens, invoking both a humble and charming atmosphere to all areas that are blessed by this very special wood's presence.
Skilled and knowledgeable professionals
Rest assured, we are well aware of the task ahead of us in capturing the essence of this wood within our finished pieces. Our skilled professionals both have sustainability on their minds as well as eye for perfection, ensuring that each stave suitably matches the ones surrounding it and that the grain is all facing the same way so that the overall colour is uniform, supporting the desires of the minimalistic desire traditional to this piece.
In terms of sustainability, all of our beech worktops are with FSC certificates and we are proud of our minimal carbon footprint that we are consistently working hard to reduce and perfect. We are a zero-waste company, meaning that any timber that we cannot viably use to create outstanding and beautiful beech worktops, we use in some other way in our production line. We also make sure that the forests that we harvest are sustainably managed, ensuring that there is a continual source of healthy forest to replace what we take. We look to the future as well as ensure that what you receive is absolutely the best, so that you can enjoy the strongest and longest living timbers available.
What does beech look great with?
Beech, with its light and delicate features is one of the few timbers that works well with both lighter and darker toned kitchens. When paired with lighter hues, you can enhance the minimalistic atmosphere and by decorating with plants and colourful pots, you can create a vibrant hub of your home.
When you use one of our beech worktops with darker colours in your kitchen, you can create a modern and bold touch. If you're unsure whether this is the right timber for your worktop, we warmly invite you to make the most of our 'visualiser' available online, which allows you to determine what style of kitchen you're after and which one of our wooden worktops will be best suited to your kitchen layout and colour palette.
One of our wooden worktops can quickly become the feature of your kitchen and the heart of your home, so choose wisely with timber that suits your personality.
---