House of Worktops: Why a Beech Worktop works!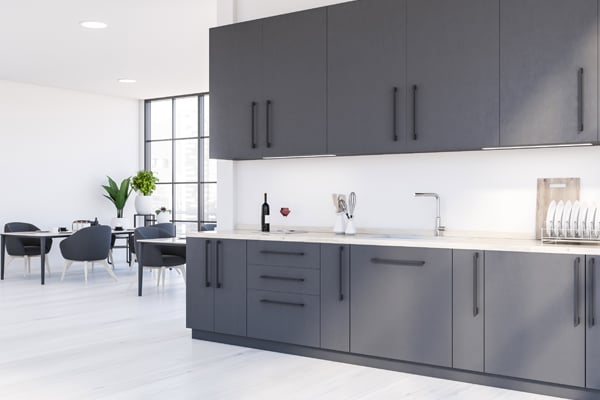 It's not rocket science: you are designing a kitchen for your home and you want something stylish, timeless and functional for your kitchen worktops. You need a material that offers versatility, durability and aesthetically complements the overall look of your room. At House of Worktops, we believe that a beech worktop has a wow factor thanks to its light golden hues and freckled grain pattern. Not only that but choosing a worktop that's made of wood has a variety of benefits that makes it a top draw choice for many customers. We are keen to offer the best service and sustainably source materials; in fact, we are the only company that oversees the whole of the production line from the plantation through to the home and cutting out the middle man means that we can offer the best prices possible to save you money in the already costly undertaking of having a kitchen fitted.
Worktops and wood
It shouldn't come as a surprise that wood is hard-wearing and offers a timeless finish to any kitchen design. We offer several different options of woods to allow for the finish you want in your kitchen. With any wood, it has a natural antibacterial property in it meaning that your worktops will be hygienic and fit for purpose. They are also solid and can be made bespoke to fit your kitchen's dimensions, or purchased to standard sizes. Whatever wood you opt for, we promise to deliver excellent customer care from designing your worktops through to installation. We know that many companies say this, however, we have been in the trade since 1999 and there's a reason we are still here. Our company is also Zero-waste, so any off-cuts that are left from making your worktops won't be skipped; they will be turned into Eco-fuel, so you can rest assured that you have helped the planet at the same time as making your home look wonderful!
Why Beech?
Different woods offer different finishes. Beech offers a light golden hue and its delicate colour pattern is what attracts many customers to it as it brightens up any room. Beech is often found in woodlands across Europe's mountain slopes. Because of this, it has a strong resistance to harsh weather conditions and this makes the wood stable and strong. Beech is a big seller, alongside our oak range, due to both kinds of wood having the resilience and strength that one would look for in a kitchen worktop.
Beech does have freckles and knots in its grain, however, the overall finish is more uniform than some other woods. This can also be a plus point for customers looking for a minimalistic design.
What to do next
If you are keen to find out more about beech worktops, you can call our sales team, or you can use our visualiser tool online to see how your beech worktop could look before you buy. You can also order a sample to be sent to your home, so you can try it out and ensure that it is the look you require. We want you to love your kitchen worktops and we're confident that wooden worktops will give you a stylish and classic look that will last a lifetime.
---