How to make your kitchen worktops stand out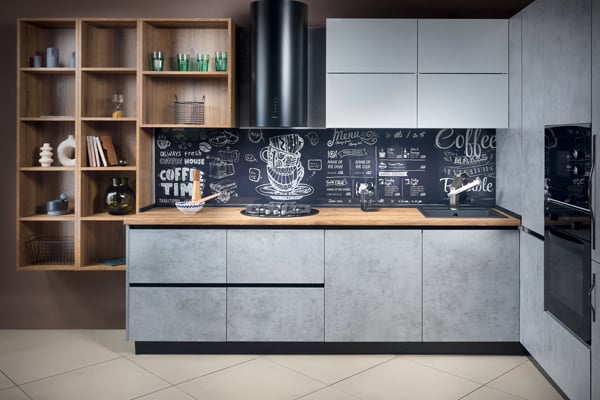 Since the kitchen is often referred to as the heart of the home, it represents so much more than simply an area just for cooking.
Whether it be socialising, eating or working, the kitchen is a social hub for various day-to-day activities and, as such, should be treated with the respect – and investment – it deserves.
One way to achieve exactly that comes through either upgrading or restoring your worktops, helping provide your kitchen with a new lease of life that can make it feel like a more comforting and special place to spend your time in.
Join us, therefore, as we run through some of the best ways to make your worktops stand out, adding a real slice of wow factor and transforming your kitchen into a much more inviting space.
Consider An Under-Mounted Sink
Rather than stick with the traditional look of a sink that sits flush with the top of the worktop, why not consider investing in an under-mounted sink instead?
These sinks, in effect, sit under the countertop to create a look that is incredibly clean and highly modern.
What's more, since they remove the gap between the sink and the countertop, they are a lot easier to keep clean as well, allowing you to simply wipe any excess food debris that appears on the worktop straight into the sink.
Add Drainer Grooves
While on the topic of making your life easier in the kitchen, adding drainer grooves to your kitchen worktop removes the need to sit a large or ugly plate drainer next to your sink.
These grooves are simply cut into the worktop's surface, allowing water to drain back into the sink rather than sitting on your worktop. This, in turn, prevents any accidental spillages and enables your dishes, plates and glasses to dry a lot more quickly and easily.
Plus, they look stunning, offering an incredibly subtle method of greatly enhancing the look and functionality of your worktops.
Invest In A Breakfast Bar Or Kitchen Island
To really make your worktops stand out, investing in a kitchen island or a breakfast bar is a great option to consider.
Providing a fantastic social space for friends and family to enjoy, these additional components are designed to complement the kitchen while offering an area for various activities to take place.
Whether it be acting as a place to work from home, to enjoy a quick spot of lunch or to prepare the vegetables for the evening meal, breakfast bars, in particular, are a great use of space, saving valuable floor space and replacing the need to purchase a large dining table.
Final Thoughts…
With a little time, effort and the right level of investment, it can be easy to make your kitchen worktops stand out.
However, if you are still struggling for ideas, don't worry – our friendly team here at House of Worktops are always on hand to help.
Simply get in touch with us with any kitchen worktop-related questions or queries you might have and we promise to get back to you as quickly as we can.
---