How to get the rustic kitchen look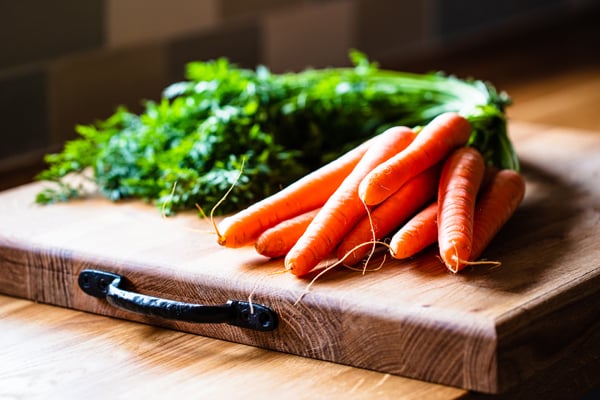 Whether you live in the countryside already or in the very heart of the city, achieving the rustic look for your kitchen can be much easier than you might think.
With only a few basic elements, such as natural materials, a neutral palette and a weathered feel, you can easily pull off the look you're going for, creating a centrepiece kitchen that lifts everyone's spirits the moment you walk into it. But, how exactly can you achieve this?
Take a look below to discover a few of the best ways to design your ideal rustic kitchen.
Invest in wood
When you search Google for images of 'rustic kitchens', there is one material that is seen across nearly all of them: wood – and, preferably, the darker the better.
From your floor to your ceiling beams to your kitchen cabinets, there are a number of ways to incorporate wood and natural materials into your kitchen design.
In fact, one of the best ways to do this is by investing in an authentic wooden worktop. Whether it be solid oak, walnut or ash, try to find worktops that have a natural grain, featuring plenty of knots and characteristics that provide your kitchen with a truly unique rustic look.
Utilise stone materials
While on the topic of utilising natural materials, when used in the right way, stone-based materials like quartz or granite can be amazing features to add.
Whether you add a few hints of stone in the tile design, cover an entire wall with tumbled rock or invest in a slate-based floor, stone materials like these can really bring out the warmth of wood materials and help draw the eye towards certain areas of the kitchen, like the worktop or appliances you have.
Set a colour theme
When designing a rustic kitchen, it's important to have a colour scheme which you stick to throughout.
If, for example, you have a relatively large kitchen, investing in darker wood materials and darker coloured appliances could help create a more countryside feel.
However, on the flipside, light colours – such as white wooden worktops and pastille-coloured units – can also work really well together, helping create an airy feel that actually feels bigger than it is in reality.
Final thoughts…
For further advice or assistance on how to achieve a rustic feel in your kitchen, why not consult the experts?
Here at the House of Worktops, we have substantial experience helping a wide range of clients fit and design the kitchens of their dreams. So, if you'd like us to help you, simply get in touch with us and we'd be more than happy to lend our expertise.
---