Why sustainability matters to us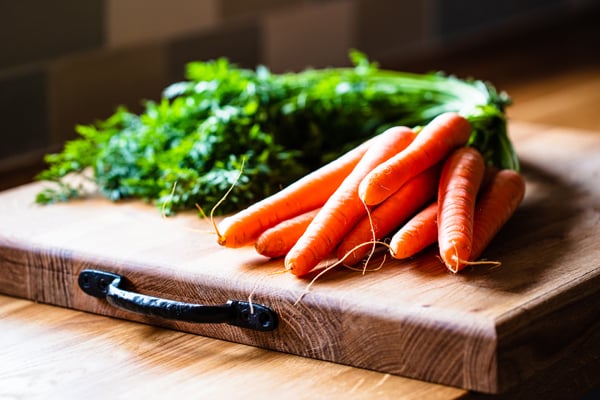 Sustainability is at the core of everything we do – quite literally in the case of our wooden worktops. Sourcing materials ethically, with finite environmental resources in mind means that our business model supports sustainability practices throughout the world. Our objective is to be ecologically responsible, and when you buy a kitchen worktop from us, you know that there will be zero waste.
All of our wood – be it oak, ash, cherry, walnut or beech – is sourced from our own forests in the Balkan Peninsula in South-East Europe, deforested when required, and transported to our workshops in the most carbon-neutral ways possible. Our end-to-end processes mean we are in control from start to finish. This way, not only can we maintain the sustainable origin of our product, but we can also keep the retail price down by not encountering costly middlemen.
How does it affect our business?
Adopting sustainable principles means that our business is more likely to last.
That isn't as selfish as it sounds, but we can't manufacture worktops if the materials we need no longer exist. So, it is a sensible precaution even without the positive effect it has on the environment and the increasing dangers of climate change.
By controlling the entire production chain, from sourcing to manufacturing to retail, we maintain consistency and eliminate compromises, giving you the very best quality.
Using innovative machinery enables us to create beautiful long-lasting solid wood worktops that show off the timber to its best advantage, without deviation. And, as our customers know the provenance of the wood we use, they have come to expect this level of quality from us. Using second-rate imitations just wouldn't work, for us or for them. So, we need to ensure that we can continue supplying superior products using superior and sustainable wood.
The sustainable future
Our environmental responsibilities don't just focus on the wood that we use. Our whole manufacturing and supply process relies on working machinery and vehicles.
Our short-term aim is to run on 100% green electricity – harnessed from renewable sources such as wind, solar hydro and water power – rather than using coal and gas that are in grave danger of running out. Currently, a third of Britain utilises green electricity and businesses in all sectors are coming round to this way of thinking. It is only by everyone working towards a sustainable future that there will actually be a future – particularly in the manufacturing industry.
Final thoughts
We aren't just 'doing our bit' as a token gesture. The future of the planet and its resources relies on businesses like ours to replace the trees that we use in manufacturing our worktops, avoid using fossil fuels, and support ecological practices wherever we can and in whatever ways we can. Our promise to you is that we will continue to do this, and to expand on our environmental responsibilities every step of the way, so a worktop bought from us is guaranteed to be fully sustainable and fully principled.
---