Beech worktops for your kitchen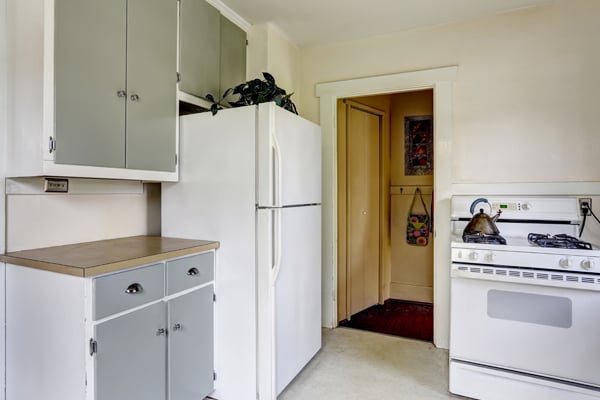 Thanks to its delicate colour pallet and its light golden hues beech can offer a soft and lighthearted feel to your kitchen, whether your appliances are quirky pastels or modern metals. A beech worktop from House of Worktops has a way of complementing any style of appliance and choice of walling you may decide to use in your kitchen. If one day you decide to paint or retile your kitchen, the worktop can remain in place and will not clash with any new choices you make which means this very versatile timber has a lot to offer in terms of permanence.
Hardwood surface
The durability of a hardwood surface like a beech worktop is unmatched, except for maybe an oak worktop, but as a price contender, you need look no further. Durability is important in a kitchen for keen bakers as it will be used often and mercilessly by those of you serious about creating the perfect bread dough or genoise sponge. The longevity of a wooden kitchen surface is guaranteed and while there is a small amount of maintenance that goes into having a wooden countertop, oiling it a few times a year is an acceptable bit of maintenance for the avid baker.
Colour
If you're wondering about the colour and feel of the space you're hoping to create, then cast your mind to Britain's favourite baking show, The Great British Bake Off. Pastel colour cabinets and white tent walls matching beautifully with the pale beech countertops that each contestant uses to make their confectionary creations. And when you bring this element into your home the feeling of being a baker really begins to resonate. While surfaces are treated to protect the wood, you need to be careful with things like red wine stains on pale wood, but then again, the beauty of a beech worktop means that over the years it develops a certain character and a ring of red wine simply becomes a fond memory.
Hygiene
We all know the importance of a clean working surface, especially when cooking, and thankfully, wood is a naturally antibacterial surface which, when combined with the treatment process it goes through before being fitted into a kitchen, is ideal for bakers and anyone else who needs to put food directly onto the work surface. From dough to the chopping of pie fillings, the wooden work surface is an ideal addition to your kitchen.
Purpose
When compared to many other surfaces, wood offers something that the others can't, whether you're dusting flour onto it or placing a hot casserole directly from the oven onto the beech worktop, you are guaranteed to have the best surface to do these and many other things.
Eco-friendly
No, getting a wooden worktop is not going to hurt the environment or destroy the rainforest. Our timber is selected from sustainable forests and trees and the process of harvesting, as well as creating, has zero waste. We use the whole tree, even the sawdust and on top of this our green energy workshops ensure that our output is waste-free too because we know that leaving the planet in a better way than we found it is important to a lot of eco-conscious customers.
---