Compact Laminate New Collection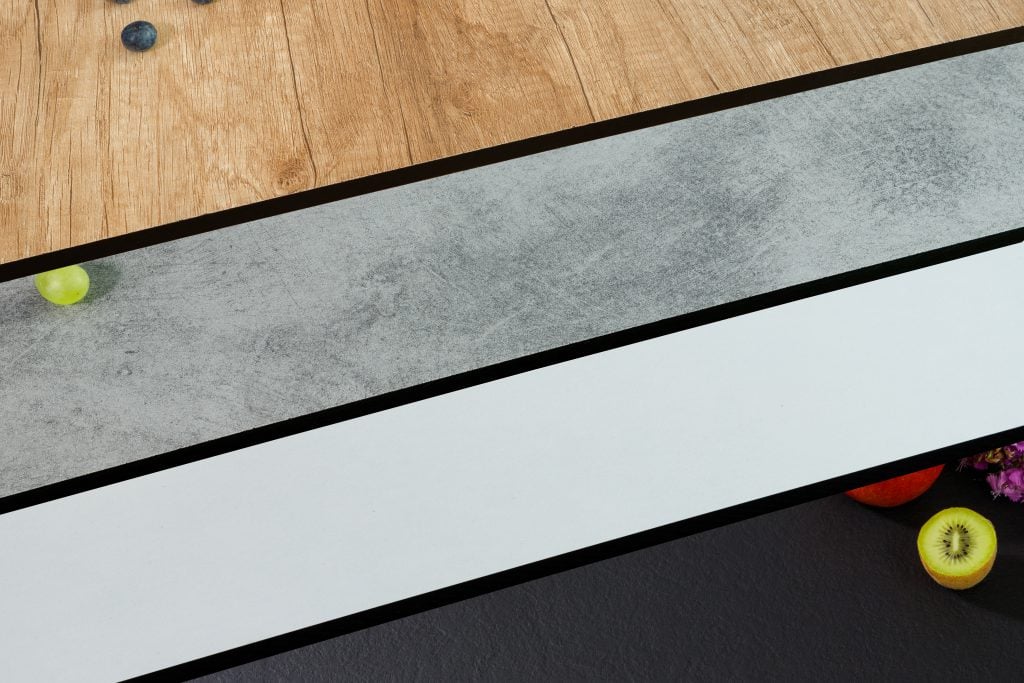 At House of Worktops, our heritage is ingrained in every product we craft. We're excited to introduce our latest product line, Compact Laminates, offering a winning blend of style, resilience, and affordability. Compact laminates worktops are famed for their remarkable durability, impact resistance, and ease of maintenance. They are ideal for high-traffic areas, withstanding wear and tear while offering myriad design possibilities. Whether you're a homeowner keen on a stylish refurbishment, an interior designer seeking inspiration, or a restaurant owner aiming to elevate your establishment's aesthetic, our compact laminates are crafted to exceed expectations. And, as always, our commitment to operating efficiently guarantees the finest quality products, bypassing the middleman markup. If you are unsure about compact laminates, here are at least five reasons why it is the perfect choice for your kitchen.
Wood Effect Worktops
Our Wood Effect Worktops are a testament to the beauty of nature and the innovation of design, merging the inviting warmth of timber with the robustness of laminate. The Full Stave Compact Laminate Worktop echoes the elegance of straight-cut lumber, offering a natural charm to any setting. On the other hand, the Distressed Oak Compact Laminate Worktop displays an aged patina, contributing a rustic, lived-in feel that enriches your spaces.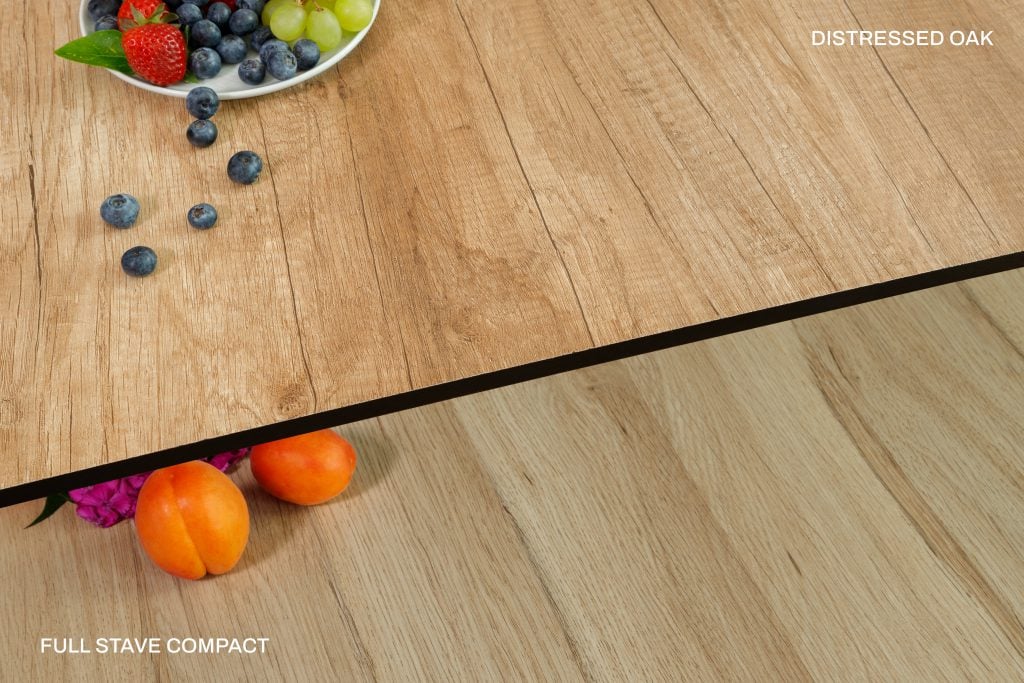 Concrete Worktops
The sleek, industrial appeal of our Concrete Worktops introduces a modern edge to any interior, combining minimalist aesthetics with impressive durability. Our Cloudy Cement variant brings a soft, misty quality to the toughness of concrete, perfect for designs seeking a gentle yet stylish statement. For a more earthy interpretation, the Terra Concrete compact laminate integrates subtle warm undertones, grounding your spaces in an organic ambience.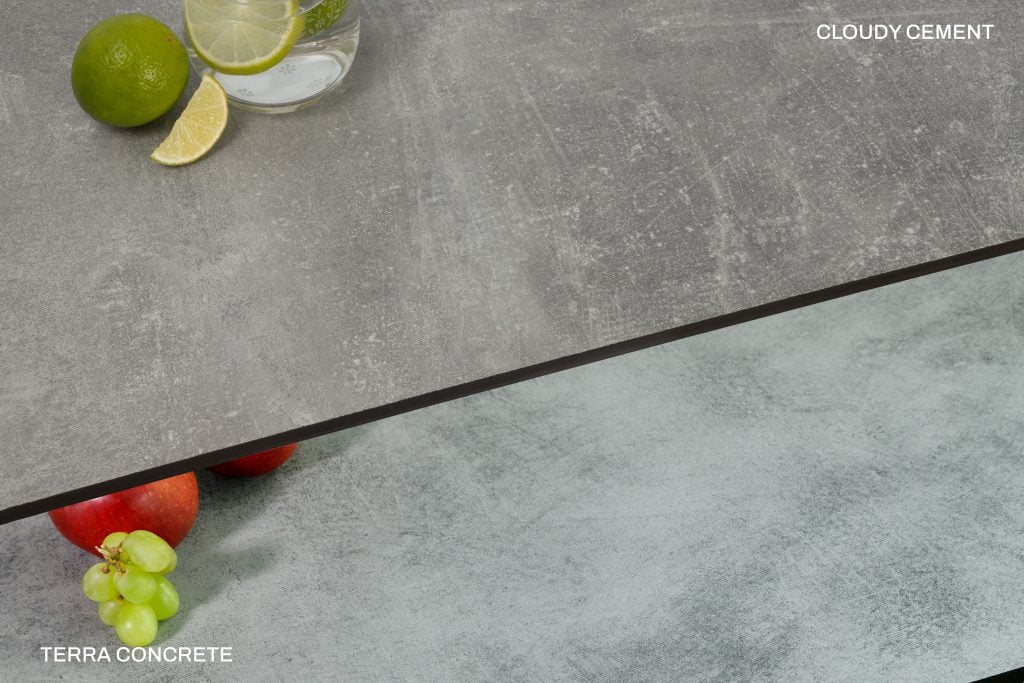 Marble Effect Worktops
Marble Effect Worktops present an affordable way to capture the timeless grace of marble, without compromising on practicality. The Bella Bianche Compact Laminate mimics the subtle swirls of white marble, bestowing an air of sophistication and tranquillity. Conversely, the Carrera Marble Compact Laminate showcases a more dramatic veining, offering a dynamic and high-end finish to your interiors.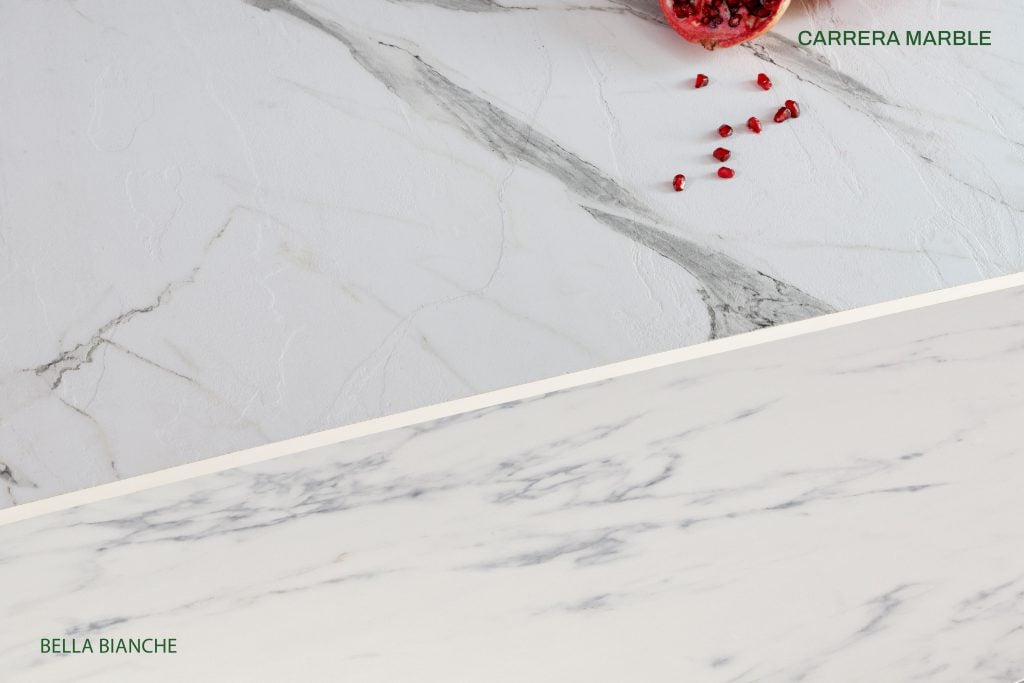 Granite Worktops
Our Granite Worktops capture the enduring allure of granite, harmonizing aesthetic beauty with the durability of compact laminate. The Pure Black Granite Worktop provides a polished elegance, bringing depth and luxury to your designs. The Magma Rodolit variant, meanwhile, combines fiery undertones with the sleek sheen of granite, adding a spark of vitality to your spaces.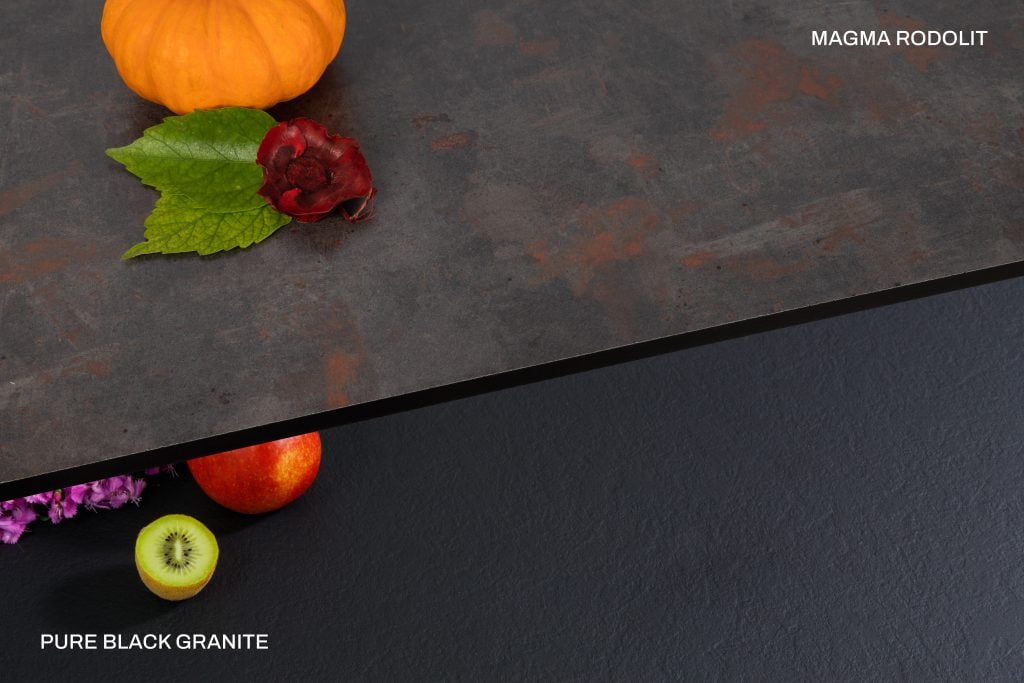 Our new line of Compact Laminates is not just a product range, but a reflection of our values and our commitment to our customers. In the same spirit of craftsmanship that has driven us for generations, we have created these products with an eye to enhancing every interior, from homes to restaurants and bars. At House of Worktops, we believe in the power of family, the strength of tradition, and the importance of sustainability. These principles guide us in our goal to provide you with the finest quality products, created with respect for the environment and the legacy of our artisans.
Experience the House of Worktops difference today, and become part of our story as we continue to transform homes and commercial spaces with our exceptional products.
---