Top tips for protecting your oak worktop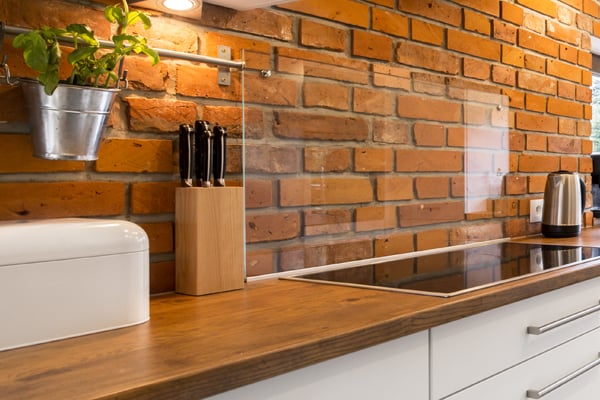 Having a beautiful oak worktop installed can do wonders for your home, providing your kitchen with an awe-inspiring centrepiece for your guests, friends and family to admire.
However, without the correct level of maintenance, oak worktops can lose their luscious looks over time, with scorch marks, spillages and scratches quickly becoming clear for the eye to see.
As such, if you're looking to prolong the look of your oak worktops, it's important to protect it as best you can and keep it in the best condition possible.
So, with this in mind, we thought we'd compile a brief guide as to how to exactly that, running through a few of our top tips to keep your oak worktops looking as great as the day they were first fitted.
Oil Your Worktops Regularly
One of the quickest and easiest ways to protect your oak worktop is to set reminders to oil them at regular intervals throughout its life.
Your oak worktops should be oiled prior to installation, after the installation and then between every three to six months from then. This is because wood is a natural material which relies on natural oils to maintain its strength, dexterity and appearance.
Wood oils, like Danish oil, teak oil, osmo oil and linseed oil, for example, can help replenish these oils over time, penetrating deep into the wood to enhance its natural grain.
This, in turn, helps provide the wood with a decorative and water repellent finish, ensuring it not only remains suitably protected but looks great as well.
Use Heat Mats & Chopping Boards
While it may sound slightly counterintuitive to cover up your oak worktops, doing so could make a big difference to their durability.
Solid oak may be an incredibly tough type of wood in terms of its structure but it is not designed to put up with intense heat, sharp knives or accidental spillages.
Therefore, to prevent this from becoming an issue, try to use chopping boards during your meal preparation, rather than the oak worktop itself.
Likewise, invest in a few trivets and heatproof mats to rest hot pans and kettles on. That way, you will help prevent any annoying scorch circles burning into the wood – a potentially costly accident to undo.
And, finally, make sure to clear up any spillages as soon as possible. Accidents are likely to happen in the kitchen but, the longer they are left undealt with, the more difficult they will be to resolve later on.
Final Thoughts…
Taking the time and making the effort to protect your oak worktops is a must-do if you want them to last.
However, as the advice listed above should now prove, keeping them protected can be relatively straightforward to do – but only with the right level of dedication.
For further hints and tips on keeping your oak worktops in great condition, our blog is jam packed with great ideas to follow. Alternatively, contact our team with any questions you might have and we'd be more than happy to help.
---