How to create an eco-friendly kitchen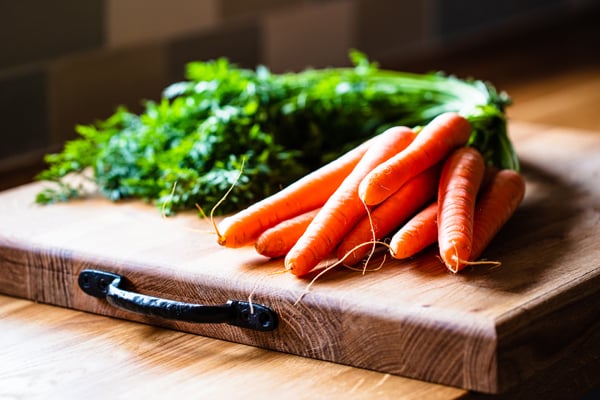 While the coronavirus pandemic may have stolen the majority of the headlines in recent years, climate change remains a pressing issue in dire need of addressing.
There is now an onus on us all collectively to do our bit to protect the planet, putting more time and effort into maintaining a lifestyle that both limits our personal carbon footprint and helps ensure we live in a more sustainable manner.
With this in mind, if you are currently thinking about installing a new kitchen or kitchen worktop, why not embrace this ideology by designing it in a more eco-friendly way?
From the type of worktop you choose to the kitchen appliances you invest in, there are a number of ways to create a practical kitchen that not only looks great but helps towards combatting climate change at the same time.
Only Use Sustainably-Sourced Products
When it comes to redesigning your kitchen, the units and worktops you decide to install are likely to be made from wood. Therefore, when trying to adopt a more sustainable conscience, it's important to make sure that these have been sourced sustainably.
In other words, they need to have been produced from timber that has been harvested responsibly from a forest that is continuously replenished without damaging any flora or fauna in the surrounding area.
Invest In Energy-Efficient Appliances
This, in turn, will help guard against deforestation – a growing global issue that has led to the decimation of the homes and livelihoods of much of the world's wildlife over the years.
In order to lower your home's carbon footprint as much as possible, it's vital for your appliances to work in an efficient manner.
As technology has progressed and improved over the years, so have appliances, with many of the newer fridges, dishwashers, ovens, toasters and microwaves now only being sold with an efficiency rating of A+ or higher.
And, while you may think the up-front cost of investing in these appliances is relatively high, over time, they could actually save you up to 20% off your energy bills.
Make A Few Upgrades
Every component of the kitchen can be made more sustainable with a little bit of out-the-box thinking and by making a few upgrades.
Listed below are a few of the key areas to consider investing in once you have your newly installed kitchen, sustainable worktops and appliances already in place:
Lights. The lights you use in your kitchen can contribute a lot towards your energy bill. But, by investing in LEDs, this could not only make your lights last longer but also make your kitchen a lot more eco-friendly at the same time.
Water. A huge contributing factor towards climate change comes through water wastage. So, where possible, try to avoid using too much water when washing up or cleaning the kitchen.
Kettles. When used incorrectly, kettles can result in a lot of wasted energy. So, as an alternative, an instant boiling water tap could both save you a lot of hassle, ensuring you only ever use the amount of boiling water you actually need.
Final Thoughts…
Here at House of Worktops, we only ever manufacture sustainable worktops sourced from our very own plantation, so we understand all too well just how important sustainability is.
For further advice on how to create an eco-friendly kitchen, contact our team at your earliest convenience and we'd be more than happy to help.
---