What is the best bathroom worktop?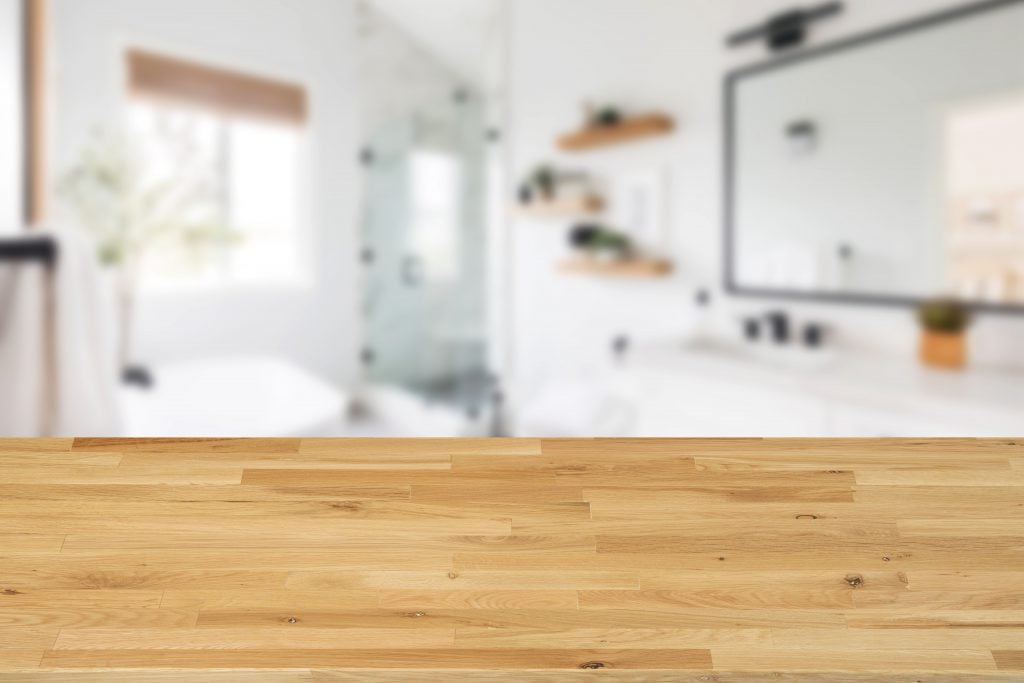 Choosing the right worktop is one of the most important aspects of a major bathroom redesign or makeover. There are many decisions to make, such as the décor, positioning of the bath, sink, type and colour of accessories, so choosing the best bathroom worktop is the last piece of the puzzle to bring the room together.
There are many choices available – wood, compact laminate, quartz, granite or laminate. However, the decision should not be purely based on style, but it also must be practical and fit household daily use as well as of course budget.
What is the cheapest bathroom worktop option?
As mentioned above pricing is a very important aspect when picking the right bathroom worktop. Similar to kitchen worktops, laminate and wooden worktops are the cheapest kitchen worktops, while compact laminate is mid-range in price, while granite and quartz are the most expensive.
Laminate worktops are highly versatile and easy to clean and maintain. They are also the most affordable option due to relatively inexpensive raw materials, economies of scale and availability. On the other hand, wooden worktops provide a highly affordable solution, with their cheapest option being beech worktops, as they are in a similar price range to laminate worktops.
This cheaper cost of wooden and laminate worktops, plus their DIY-friendly nature, enables carrying out a complete bathroom makeover at a very reasonable price.
Laminate worktops are the cheapest option for bathrooms; however, the chipboard core of these tops is highly vulnerable to humidity and water; even limited contact with water could significantly damage them. Therefore, the room should be well-ventilated, to avoid any unwanted moisture. When picking these worktops, householders should bear in mind the disadvantage of laminate tops, despite their affordability.
What is the difference between a vanity top and a kitchen worktop?
Vanity tops are bathroom worktops and are in general smaller in size when compared to kitchen worktops, both in terms of width and length, which make the installation process much easier. DIY-friendly vanity tops can be easily installed by keen DIYers.
Other than the size, kitchen worktops are exposed to a much more intensive environment with lots of cooking, dicing, chopping and spillages with high acidity content. While on the other hand, bathroom worktops should be able to resist a high level of moisture and everyday toiletries and harsh cleaning products.
What is the most durable material for a bathroom worktop?
Compact laminate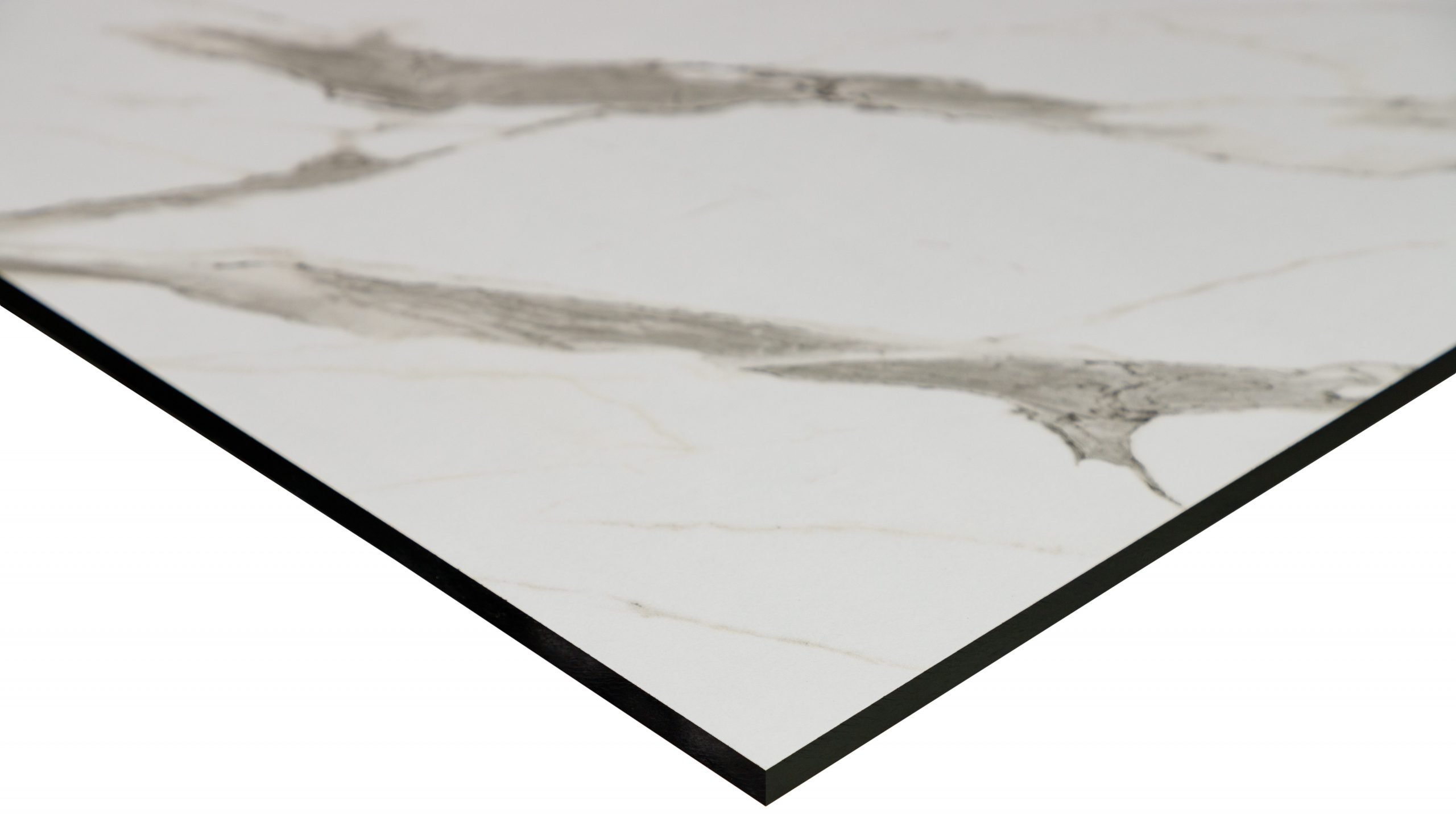 Compact laminate would be a good option as a bathroom vanity top due to its no maintenance requirement and good resistance from everyday cleaning. Its water-resistant nature is another advantage that makes it a good candidate for a bathroom worktop. It is more expensive than laminate, however, it will certainly last longer.
Wooden worktops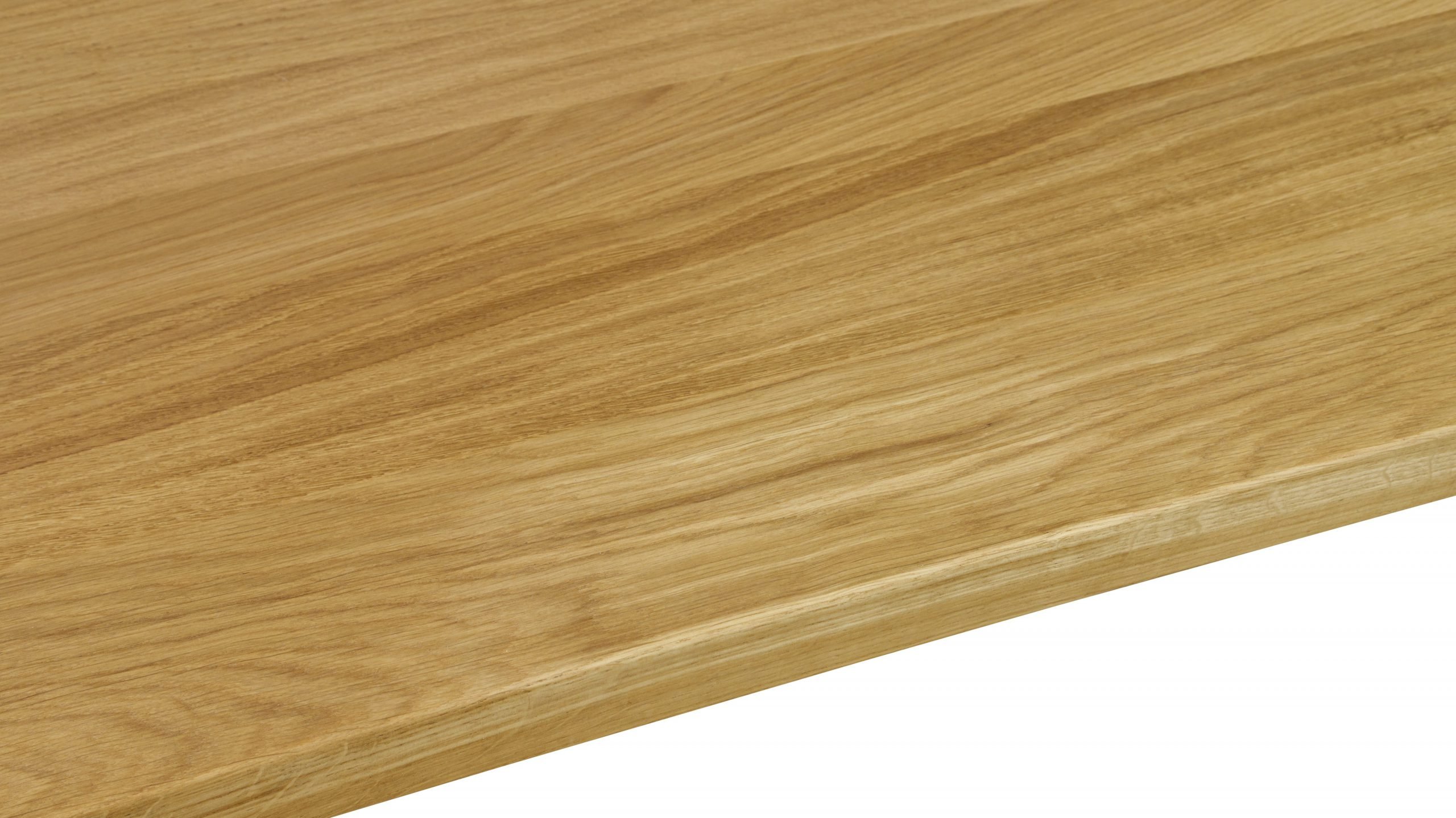 Wooden worktops, on the other hand, are also a good option for vanity tops; however, the room has to be ventilated to reduce the humidity within the bathroom. Wooden worktops need to be periodically sealed to prevent any unwanted stains and protect the wood from absorbing water and moisture.
An oiled surface loses its ability to protect the wood as it gets dissolved from daily chemicals over time. When the wood cannot pass the water drop test, with water staying still on its surface – then it is time to re-oil the worktop. An oiled surface will prevent any unwanted stains, but even if it gets stained it is easy to repair. To repair, simply sand the worktop's surface and reapply multiple coats of oil, providing a minimum of 12 – 15 hours between each coat. The best time to do this is before going to bed so it can dry overnight.
Quartz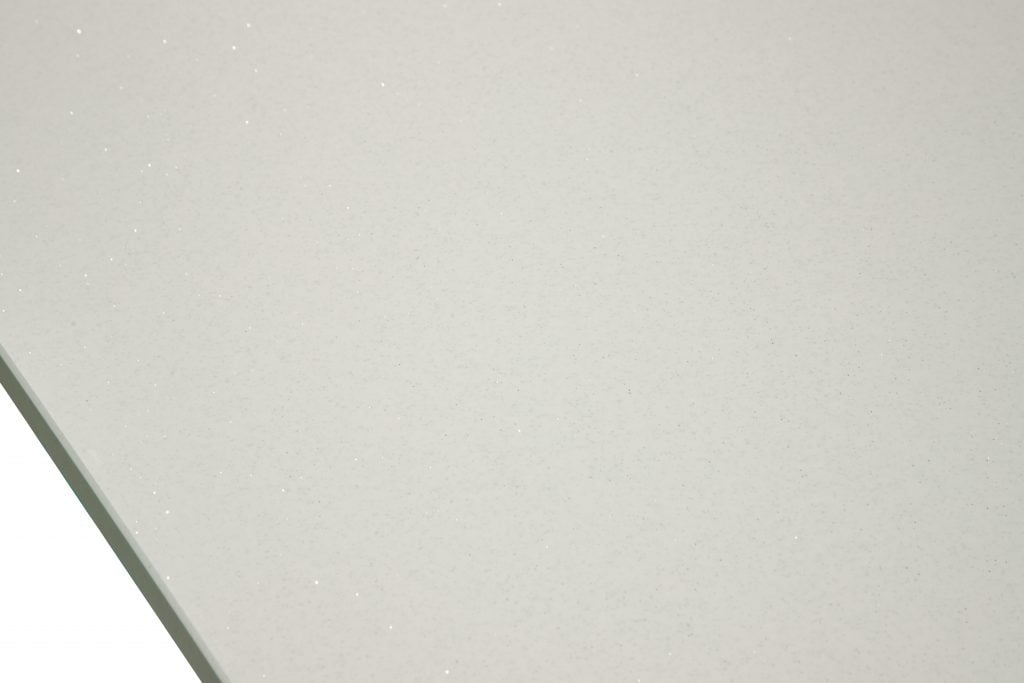 Quartz and granite are also other good options, due to their good water resistance. The non-porous surface of quartz is highly resistant to cleaning products as well as highly acidic liquids. Although quartz has good stain resistance, ultimately the surface is not stain-proof – therefore surfaces should be treated with love and care, to preserve their high-end look and feel.
Also, quartz worktops are not very heat-resistant, therefore homeowners should avoid placing a hot hairdryer on top of the surface as it may leave marks.
Granite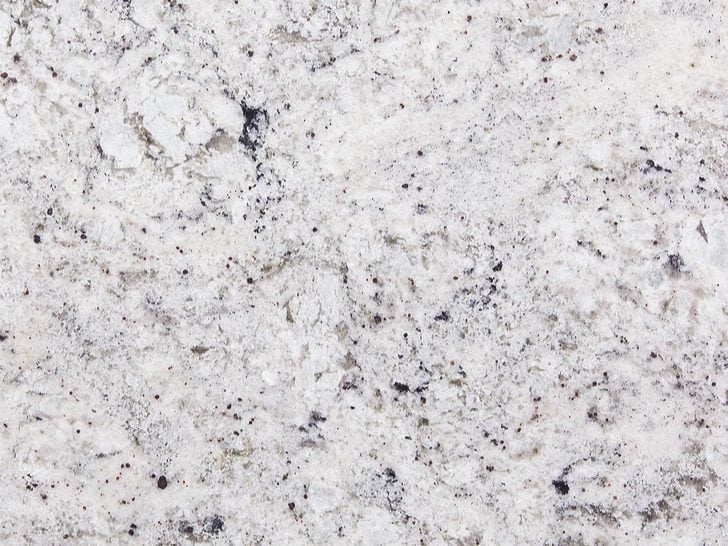 Granite, on the other hand, is a natural material with a porous grain structure, which can absorb liquids and leave unwanted marks if the worktop surface is not sealed. The granite top surface should be sealed every 12 – 15 months for kitchen environments and depending on the wear and tear every 18 – 24 months for bathrooms. Unlike quartz, granite has better heat resistance.
Which bathroom worktop has most advantages then?
Granite and quartz are excellent choices for vanity tops, however compact laminate, wood, granite, and quartz are durable enough to withstand all the daily use in a bathroom with great ease. They are all rigid enough to be used in such environments, if they are well looked after they can look as good as new for many years.
Which bathroom worktop does not stain?
Quartz, laminate, and compact laminate worksurfaces have good resistance to spills, cleaning products and liquids with high levels of acidity. However, they are not stain-proof, they can still get stained. Wooden and granite worktops, if sealed, also have good resistance to staining – in this case, homeowners should just oil the worktops before the oil gets dissolved from cleaning products. Simply applying the water drop test occasionally will prevent any discolouration.
Not wiping the excess water from the surface of the top after use and cleaning might also create hard-to-clean marks due to the high content of limescale found in tap water. Therefore, preventing stains and unwanted marks is something we can all prevent, by keeping work surfaces clean and tidy.
All of the discussed worktops would look stylish in a décor that is made to fit to their style. However, apart from the good fit, the homeowners should pick the worktop that is going to be within their budget, be practical and will suit to their daily use.
If you have any questions about anything worktop related, please do not hesitate to get in touch with us!
You can find us at 01727260688 or [email protected]
https://houseofworktops.co.uk/
Enjoy your bathroom and worktops!
For additional topics please check the links below:
1) When should I re-oil my worktop?
2) Care & Maintenance Guide for Wood Worktops
3) How to repair a scratch on a Wooden Worktop?
4) A comprehensive comparison of all Wood Worktop Oils.
5) Health benefits of wood worktops.
6) Are Butcher Block countertops cheap?
7) How to Oil Your Worktops with Osmo?
8) How to apply Danish Oil on your worktop?
---